What is the ASG Advantage?

Ask a customer...
"This shall serve as my endorsement to any interested parties contemplating the acquisition of business office/financial services from Alternative Solutions Group, LLC (ASG). My opinion is based on the current contracted services rendered to Sunrise Healthcare and Rehabilitation Center.
ASG has been largely instrumental in the financial turnaround of our facility. They have broad depth of knowledge and experience and have integrated themselves and their systems, very well into our business. In addition to their expertise, ASG is made up of solid people that have been a pleasure to work with."
Joe Murabito
Vice President of Operations
Sunrise Nursing Home, Inc.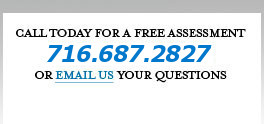 &nbsp